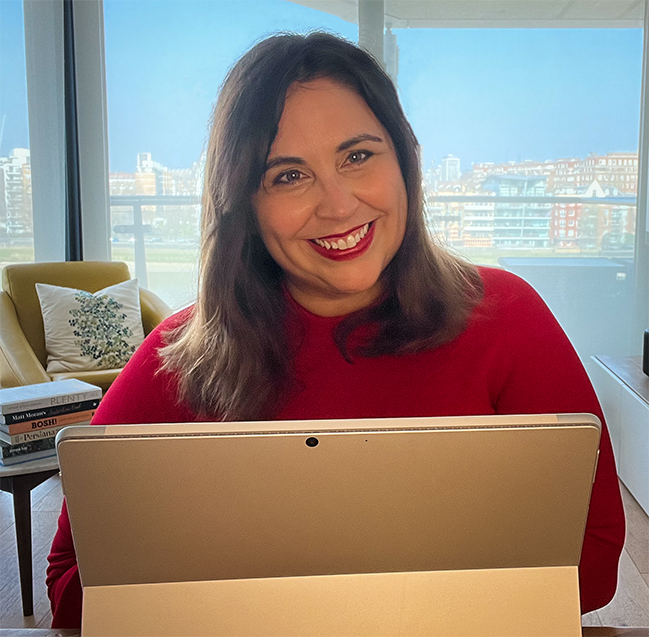 Jeanette Fielding, PhD
Owner and Group CEO
Meet our lead change-maker.
Jeanette has advised CEOs, boards, government, industry, and other change-making leaders on how to devise and implement transformative strategies that are mutual with society, the planet, and humanity.
Jeanette's passions are clear as she has been working on them with stakeholders for over 25 years – food/nutrition/innovative health products, health and sustainable healthcare systems, food system transformation/plant-based foods, ESG/CSR/sustainability, and inclusivity of diverse groups. She has built a corporate affairs and sustainability career working on high-profile brands for Wyeth, Pfizer, Mars, Bayer, and Upfield. She is known as a mentor for leaders, building reputations, managing reputation risks, building stakeholder relationships, and developing strategy and policies for the most critical issues facing business and society.
An experienced leader with passion.
Additionally, Jeanette has held executive positions in several industry organizations, including President of the Asia Pacific Infant and Young Child Nutrition Association (which she co-founded), Board member of the European Alliance of Plant-based Food (which she co-founded), Technical Chair of the Infant Nutrition Council for Australia and New Zealand; and has served on several committees for the Global Self-Care Federation, International Life Sciences Institute, and the Australian Food and Grocery Council.
She puts global alliances and relationships within reach.
Her international experience is worldwide, with expertise in emerging markets. Due to the depth of this experience, she has built alliances and has key relationships with non-government and multilateral organizations, and governments all over the world.
Experience and expertise in all facets of activating transformational change.
Jeanette is an expert in driving advocacy, building alliances, and amplifying through innovative communication plans. Jeanette has managed complex negotiations, testified at inquiries, collaborated on new policy, and worked with think tanks, and resolved issues and crises across the globe. Jeanette is an experienced communications strategist and spokesperson. She is known for forming strong internal relations across organizations and developing communication plans that align and motivate colleagues to achieve shared goals. Jeanette's corporate affairs and ESG expertise is complemented with business and science technical experience, which gives a comprehensive view that leads to solutions that deliver results. Her teams have won several global and regional awards for their advocacy work.
A path guided by knowledge and passion.
Jeanette has a PhD in Nutrition and Food Science, a Master's in Human Nutrition, Graduate Diploma in Business Administration, and a Bachelor's of Biological Sciences. She founded Confident Strategy Group LLC in 2021 after identifying that more focused work needed to be done globally on areas of passion and expertise with other like-minded change-making leaders. Jeanette is also an angel investor in ideas that drive positive transformational change for society, the planet, and humanity.