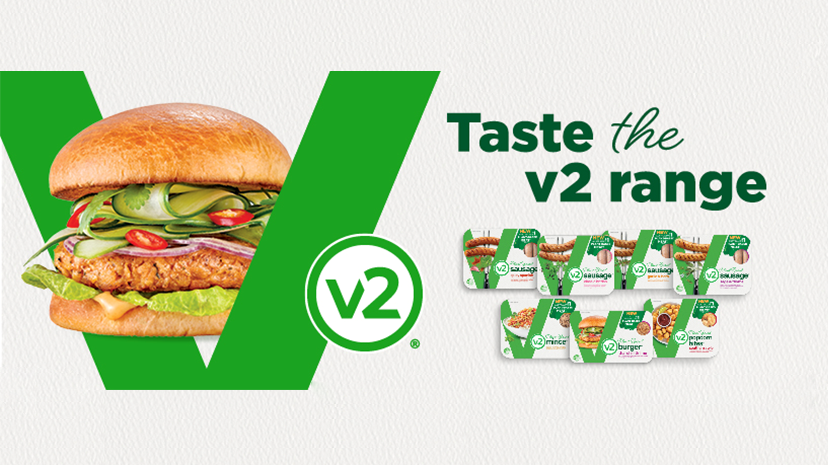 Access, Alliances, and Amplification achieved at pace for v2food, a plant-based meat company, through targeted strategic initiatives and advisory services.
Passion.
Food Systems
Plant-based foods
Health
Nutrition
Sustainability
Practice.
Advisory
Strategy Development
Policy and Regulatory Development
Alliance Building
Scope: Global with Australia and UK emphasis
The Opportunity
V2food an Australian plant-based food manufacturer with solid market positioning was undertaking geographic expansion. To support their growth plan, they needed to build alliances, amplify their positioning among the international plant-based community and critical stakeholders, and accelerate expansion into specific new geographies.
The Solution
Confident Strategy Group was entrusted by the CEO and leadership team to identify areas of opportunity that complemented and enhanced their current marketing growth plans, national market position, and business strategy.
We developed and enabled four strategic levers:
1) Confident Strategy Group developed a landscape analysis to support priority geographic expansion. The analysis included competitors, retailers, STEEP Analysis, significant policy/regulations status, and critical stakeholder identification.  The analysis was validated via interviews with critical stakeholders in the country. Confident Strategy Group was complimented for the depth of understanding of the market and the practical usefulness of the analysis that accelerated planning for market entry.
2) Build alliances with the international plant-based food community to support expansion. Confident Strategy Group expanded the networks of the nationally focused company with international influencers. The new community invited the company to COP27, in partnership with the premier plant-based NGO, where it could further its international and national relations among the plant-based food industry and governments.  Confident Strategy Group achieved four panels for the CEO, a media opportunity, and meetings with various plant-based food and health influencers. This was completed within a short timeframe in the lead-up to the event. Beyond this event, Confident Strategy Group connected the company's local association with industry groups worldwide to accelerate opportunities and planning.
3) Build the evidence base for current positioning and amplify to enhance reputation among critical stakeholders. We built an evidence-based policy that supported the company's vision and mission. This enabled the company to share its vision of a future food system with critical stakeholders in a credible and evidence-based way, allowing them to garner further support. This position was used immediately for messaging at COP27 and other stakeholder forums. It also helped to align their organization on the latest facts that support their case for change.
4) Provide advisory services on Sustainability. A critical ingredient for the company is Soy.  We supported developing their sustainability position to ensure it was well explained, consistent with standards, and future-proofed to meet retailer and investor's expectations.
Mr Andrew May, Chief Growth Officer of V2food said:
"Confident Strategy Group is an expert in the plant-based sector. They understood the growing needs of our v2food business and complemented our team with market access and advocacy plans, sustainability policy, and alliance building. Their deep knowledge of multiple markets and perspective at the global level meant the work delivered was developed and outcomes achieved at the needed pace whilst being able to recommend the right areas to focus our energies."